Designed to convert seawater to drinking water, these commercial industrial Seawater Desalination SWRO Systems use high quality reverse osmosis seawater desalination membranes. The product water is used in a variety of areas including municipal, hotels, resorts, military, off-shore platforms, large marine vessels and various industrial applications. Designed for the demanding requirements of the marine environment, these systems use our proven technology to give reliable, long-term performance.
Desalination is the process of separating salt from seawater to produce fresh drinking water. This is done in one of two ways - thermal desalination (heating the seawater and condensing the vapour to produce fresh water) or reverse osmosis (pushing seawater through a membrane to separate salt and impurities from the fresh water).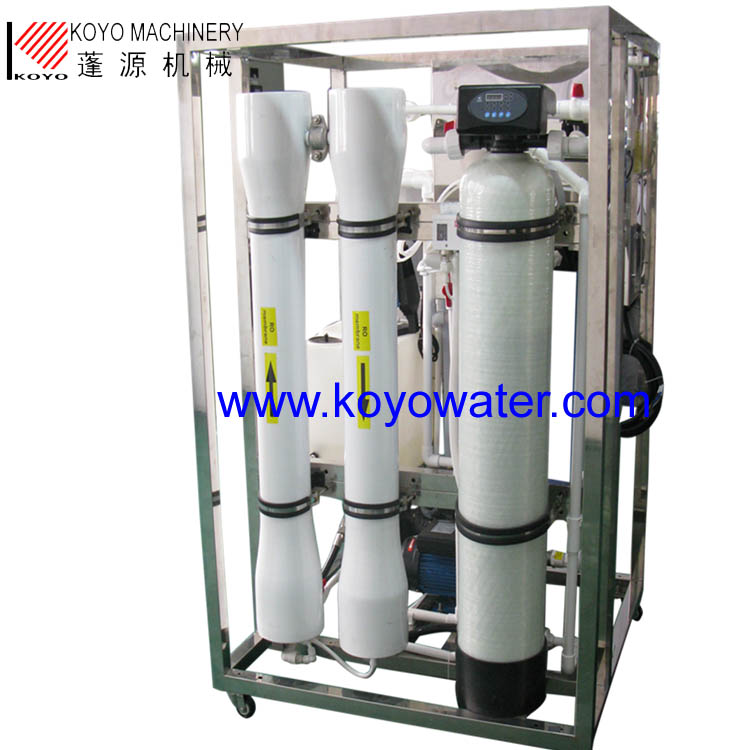 The complete sea water reverse osmosis system includes filtration, pumping equipment, membranes, electrical controls, and chemical feed and control components.
Desalination is the removal of salts from sea water or brackish water to produce drinking water.
Desalination, or the removal or salt from water, can be used to produce drinkable water from seawater or brackish water.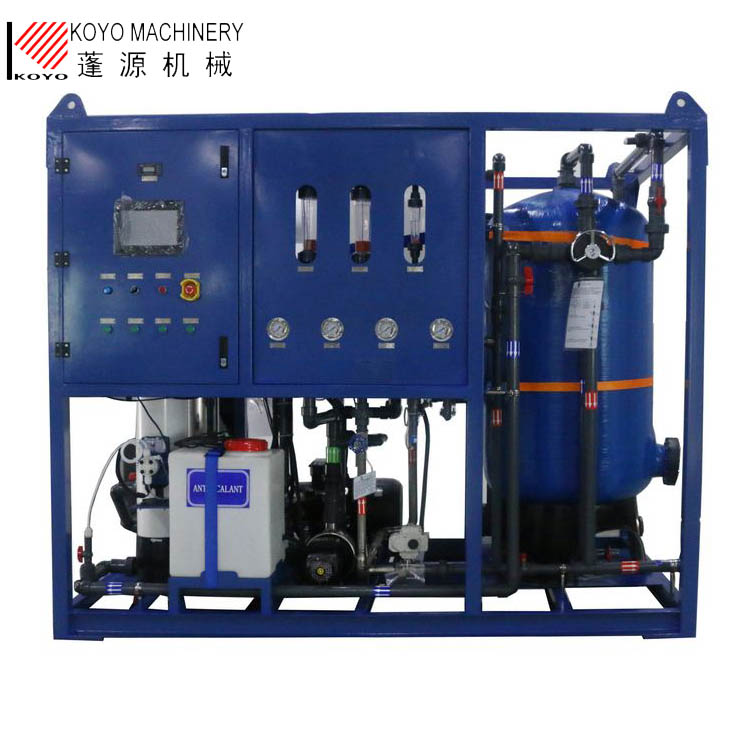 Technical parameter:
Produce

Capacity:

20T Per Day

Raw water Quality:

≤38000PPM

PH Value for raw water:

3.0-10.0

Desalination Rate:

99%

Recovery:

33%

Power:

380V/50Hz 8.5KW

IP:

IP55

Produce water quality:

≤500PPM

Size:

1600*1200*1900mm

Weight:

850kgs