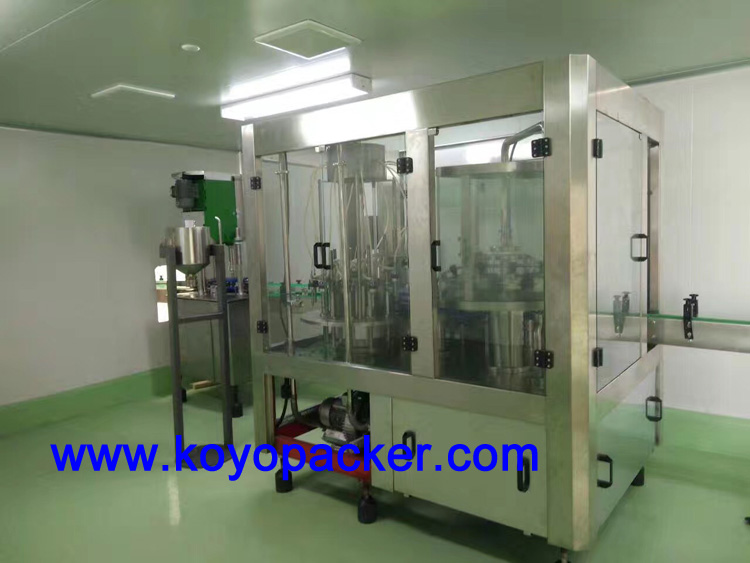 Products introduction:
This 2500-3000BPH 2500-3000BPH Mineral Water Filling Machine unit . It is used in washing , filling, capping all kinds of non-gas drink, such as vinegar, wine, mineral water, pure.
It adopts bottle neck holding transmission technology to realize fully automatic rinsing, filling, capping. Most of elements of the electric system employ famous brand products. The machine parts which contact with the liquid are made of high quality stainless steel . They obtain the advantages of good abrasive resistance, high stability, low failure rate, etc. The quality of the equipments can reach the international advanced level and gained good reputation among our clients.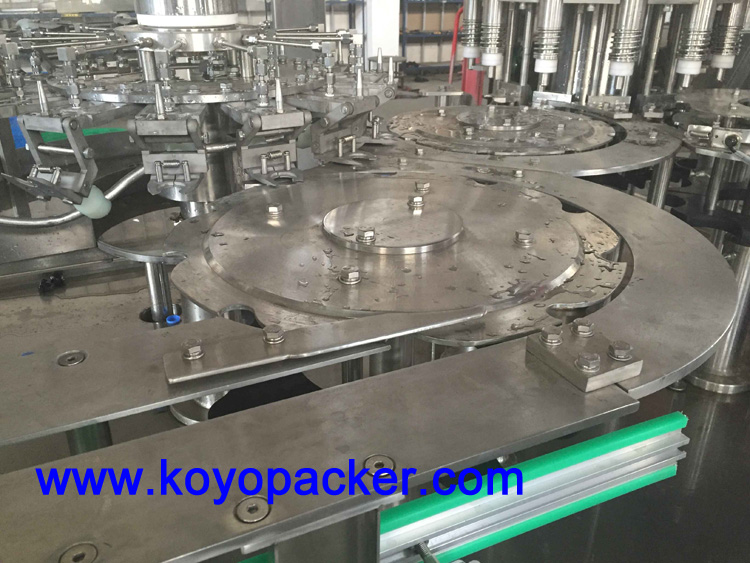 Characteristics:
It contains washing, filling and capping with complete automation. The bottle neck blocking makes the process of changing bottles easily by only adjusting the bottle outlet star wheel. The filling process adopts micro-vacuum technology, which makes filling process faster and more reliable.
Air conveyor connectes with bottle-instarwheels. Bottle neck holding transferred.
Clamp transferring technology varied bottle types.
With little abrasion. Stabletransferring. Easy to change bottles.
With ring type pressure bearing hydraulic cylinder.
With high filling speed and exact liquid level.
Excellent stainless steel. Electric components are ofworld known brand. All achieve national sanitary standard.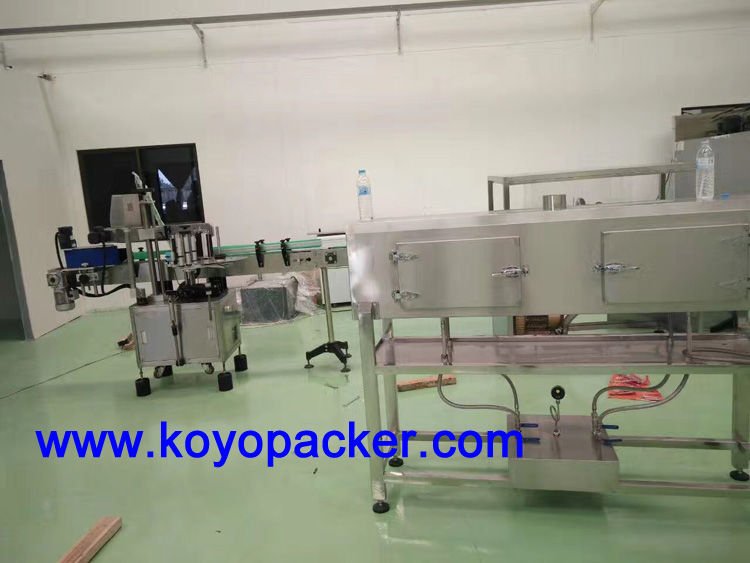 The bottle-out starwheel is of screwdown shape. No need to adjust transferring chain's height to different bottles.
Easy to operate and maintain.
Independent electricity box makes sure every electrical appliance works normally.
The main machine adopts advanced PLC control technology.
The key electric elements adopt international famous products, such as SIEMENS, MITSUBISHI, OMRON, SCHNEIDER etc.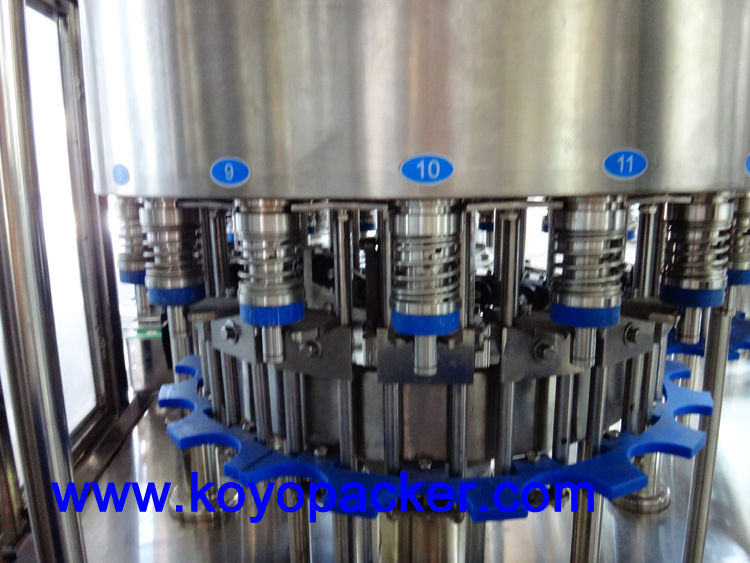 Technical Parameter:
Model

XGF8-8-3

XGF18-18-6

XGF24-24-8

XGF32-32-10

XGF40-40-12

XGF50-50-15

XGF60-60-15

Production capacity (b/h)

2500-300

5000-6000

6000-10000

10000-13000

13000-15000

15000-20000

20000-24000

Bottle size (mm)

φ=50-110mm, H=170-310mm (Volume: 200-2000ml)

Main Motor power

4.0kw

4.2kw

5.2kw

6.2kw

7.5kw

8.2kw

9.5kw

Dimension
(m, L x W x H)

2.23×1.63×2.25

2.6×1.965×2.25

2.9×2.2×2.25

3.88×2.2×2.25

3.7×3.0×2.35

4.5×3.5×2.35

5.5×4.5×2.35

Weight (Kg)

1500

3500

4200

6000

7000

7600

9800