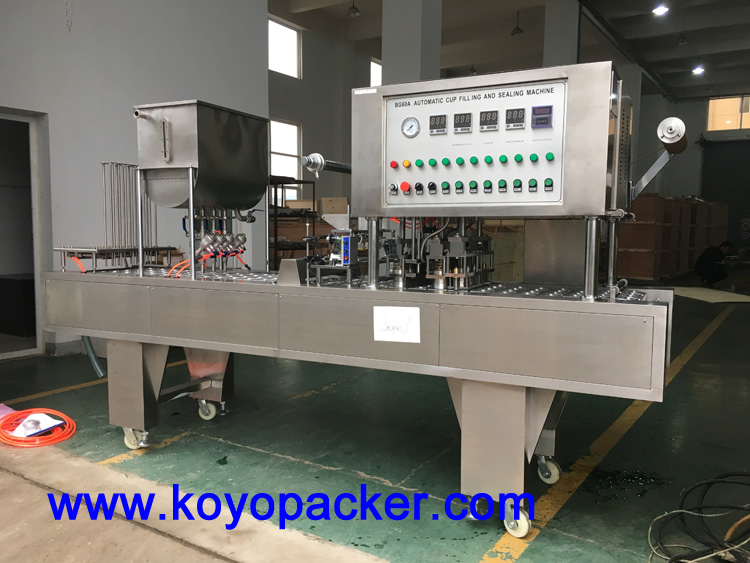 Juice Cup Filling And Sealing Machine can be used for packaging various kinds of cup or box type products, such as yogurt, milk, ice cream, jam, fruit concentrate, fruit juice, condiments, etc. The use is extensive.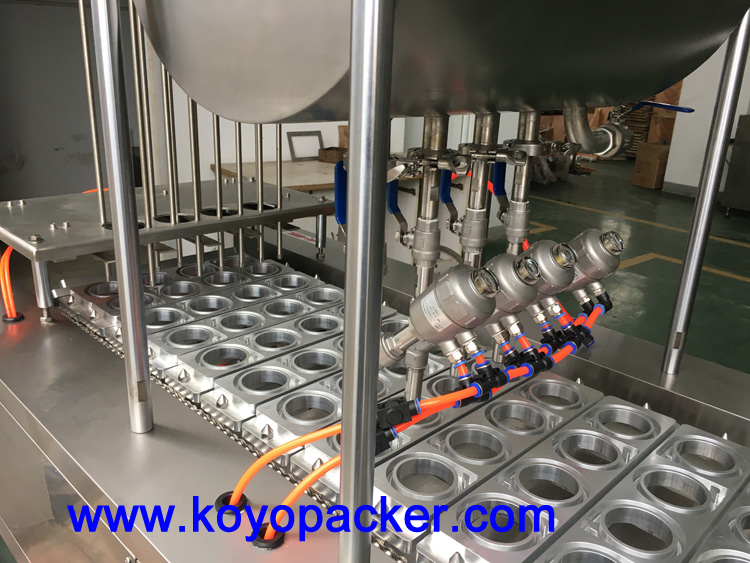 The mold structure can also be adapted to meet the requirements for other industries.The complete machine is manufactured from stainless steel, with an elegant appearance. It usess an American antisepsis air filtration system, the German FESTO company's pneumatic control system, an imported temperature control system, photoelectric film, computer program and human interface control system, CP rinse system, APV butterfly valve and UV ray sterilization.The machine automatically molds the cup or box, pours the product, seals, mark the code, shears the film etc, thereby forming a complete fully automatic production line.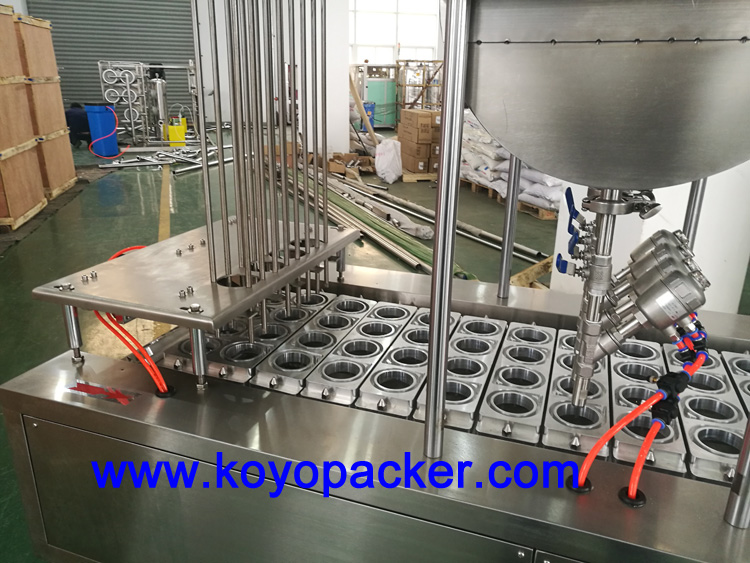 This reduces pollution caused during the packing and transportation process, and greatly extends the products' quality guarantee period. It is a perfect fully automatic product for medium and large sized enterprises. We can customize all specifications &types according to costumers' demands.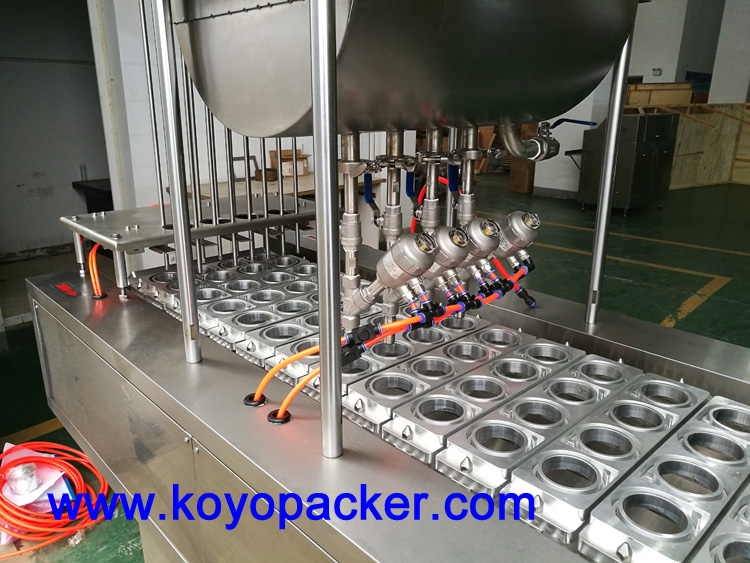 Model: KQ-4
Power: 220V/380V 50Hz 1.5KW
Filling Capacity: 50ml-500ml (It can adjust)
Produce Speed: 3000-3500 cup/hour
Air: No more than 0.6Mpa
Size: 2500*800*1600mm
Weight: 550kgs