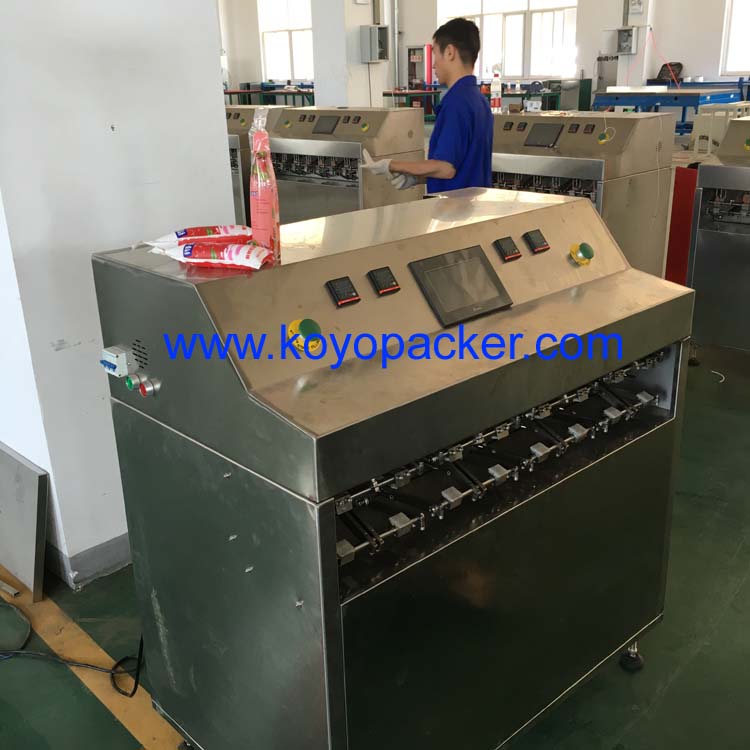 KOYO Juice Pouch Filling Sealing Machine
Applications:
1. It is widely used in dairy products such as milk, yogurt, lactic acid drinks, Japanese
tofu, soy
Sauce, cooking oil, drinks, mineral water, cleaning supplies, alcohol, coconut oil, etc.

2. The stick bag is a popular international packaging shape. It is a novel form of
packaging, diverse modeling, reliable measurement, seal firm, easy to use, and low cost
packaging materials, etc.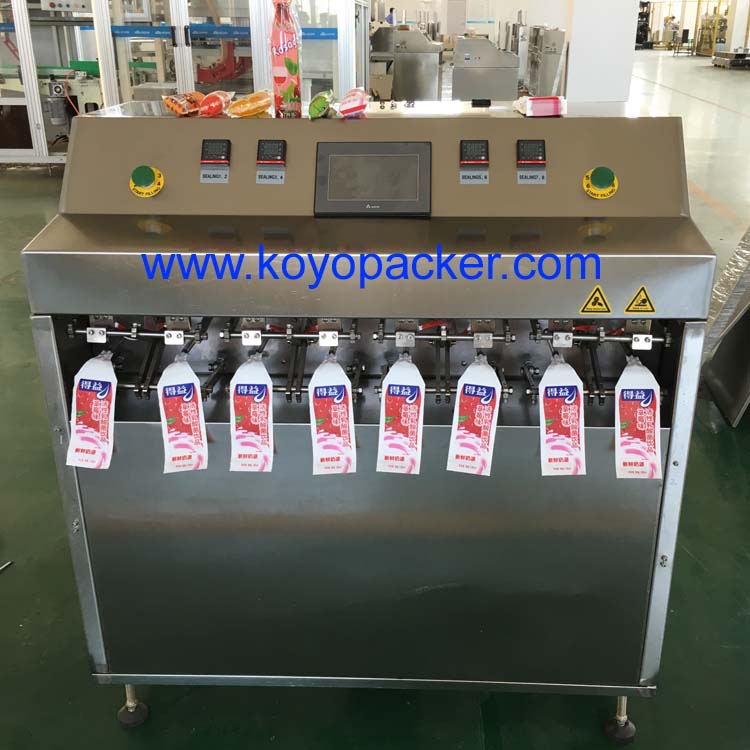 Features
1. It adopts 304 stainless steel, Chinese and English man-machine interface, and PLC system
control.
2. Visualization operations, configure the touch screen.
3. Reliable metering, solid sealing, and easy to operate.
4. It adopts pressurized filling in airless. And it can avoid secondary pollution.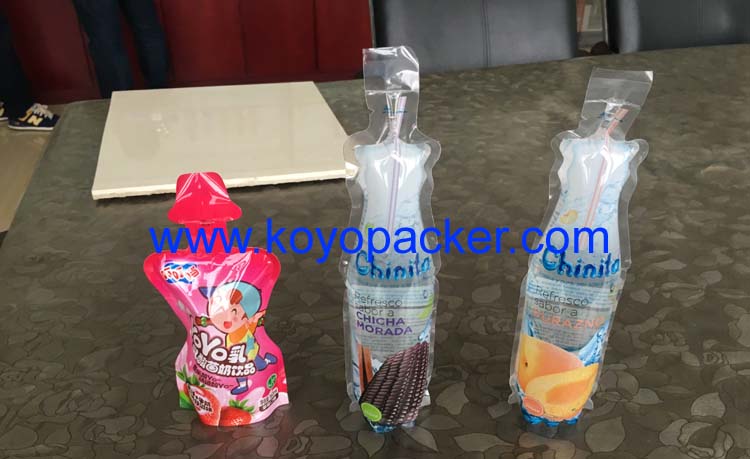 Technical data:

Model

KY-8

Bag material

BOPP laminated LDPE, various shapes pre-shaped bags

Film thickness

>0.18mm

Filling volume

50-500ml (Custom)

Filling accuracy

±2%

Power input

220V 50Hz or 220V 60Hz or 110V 60Hz

Power

0.8-1.6 Kw

Air Pressure

0.5-0.8 Mpa

Air Consumption

0.25-0.50 m 3 /min

Packing rate

2600 bags/hr

Filling nozzles

8

Workstation

2

Net weight

240 kg

Gross weight

300 Kg

Overall dimension(L×W×H)

1200×800×1200mm 3

Packaging dimension(L×W×H)

1300×700×1400 mm 3